I just found out that my Fractal Wasp Troll image was one of the 25 selected for Benoit Mandelbrot Fractal Art Exhibition 2011.
[link]
He also won fractalforums.com:s annual fractal art contest 2011 for me:
[link]
Almost scared myself when he popped out from the DOF in Photoshop... Do not dare to zoom any closer...
As I said before, this is a unrestrained crazy mix of bulbs and boxes but I guess this chaos is needed to create these kind of "real world" organic creatures.

FULL VIEW PLEASE!
Mandelbulb 3D, DOF effects done in Photoshop
Do not miss 'Pupal Metamorphosis of Queen Cleopatra' - Found in the same fractal:
One of my pieces for the Exhibition at Värmlands Museum: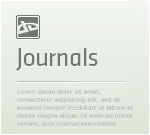 EXHIBITION - BEYOND THE INFINITE* 
 
 
 
 
 
 

Exhibition @ Värmlands museum, Sweden.
19th of may - 2nd October 2012

Link to the museum site about the exhibition: http://www.varmlandsmuseum.se/1/1.0.1.0/663/1/

:iconmandelwerk: Johan Andersson aka MANDELWERK & :iconbib993: Jérémie Brunet aka bib993

I am happy to announce my first real life 3D fractal art exhibition.

So all of you who happen to pass the city of Karlstad during this period has the chance to see mine and Jérémie:s works as big prints.

The museum has also arranged with a number of natural fractals, a large Sierpinski pyramid, 3D printed 3D